Communication Accessibility
Our team of specialists, composed by speech-language pathologists, illustrators and designers will work with your organization to identify parks, select communication boards, make any  custom modifications such as including your logo on designs.
All children have a right to communication access. Public communication displays can help achieve this goal. Our team wants to make this process as easy and stress free for you.
Smarty Symbols is a company dedicated to supporting emerging Communicators. We do this through: 
A library of 30,000 modern, diverse and inclusive icons designed to support learning and communication. The image library was developed by Barbara Fernandes, a speech-language-pathologist with the goal to bring modern and attractive visuals to special education. 
Smarty Symbols innovated the special education communication space by introducing the concept of Character of Choice. Character of choice gives children and adults the freedom to communicate with a character that best represent them. 
Create Custom Visual Support with our Software
Would you like to also create custom activities to support learning and communication using the same icons available on our communication boards? We also offer a software to help you build any kind of visual support material, including your own personalized Communication Board.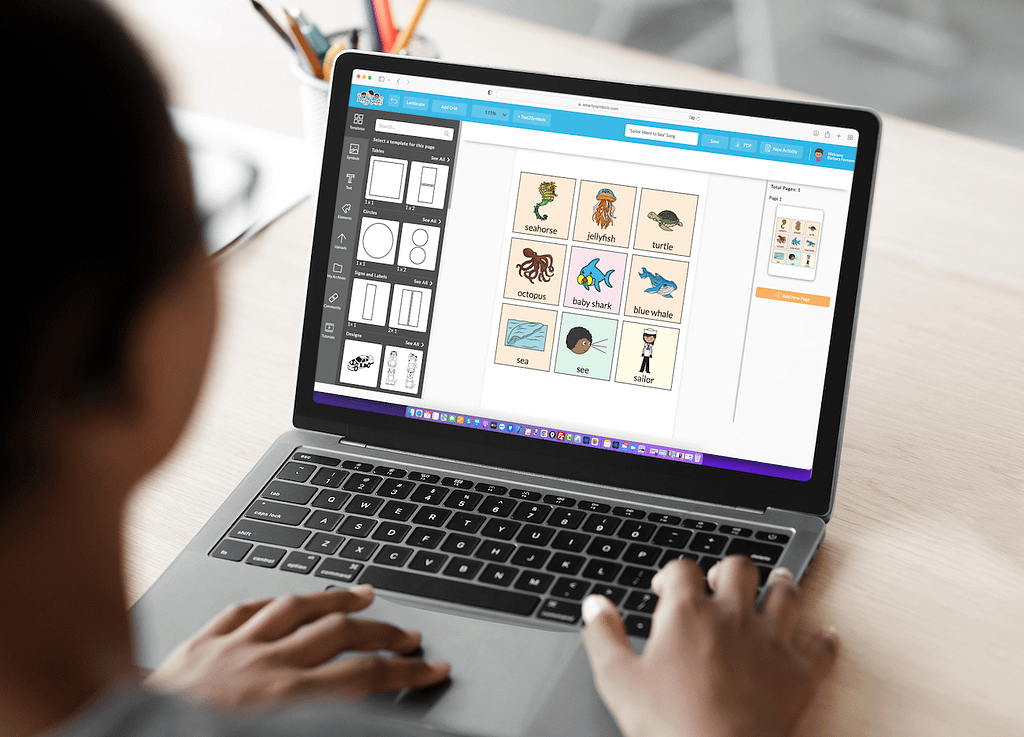 We would love to answer any questions you may have.